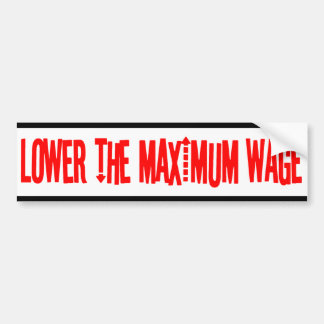 It was whilst we were researching our piece on the appointment of Paul Boyce, Wirral Council's new Director of Children's Services , that we came across an interesting concept that cash-strapped Wirral Council would do well to heed.
Of course you can read the Cllr Bernie Mooney approved version of the appointment in the following local media outlets :
You may remember that we mentioned that following an Ofsted inspection in 2010, which identified children's services at Cheshire West & Chester ( CWaC) to be 'inadequate' , a certain Gerald Meehan was one of the people brought in to oversee the Ofsted improvement plan. Indeed between  2010-15 Mr Meehan was somehow working at both Halton Council as head of the children and enterprise and as strategic director of children's services at CWaC . According to The Taxpayers' Alliance lobby group in 2015, Mr Meehan was on £168,700.
Meehan then replaced departing CWaC  CEO  Steve Robinson in 2015 . Curiously Meehan was appointed on £30,000 less than his predecessor with a salary of £150,000. According to a report about the appointment in the Chester Chronicle
Mr Meehan will earn £150,000 compared with Mr Robinson's £180,000 wage as it is argued the task is less onerous compared with that of Mr Robinson who helped set up CWaC from scratch in 2008 before it became a fully fledged authority in 2009.The huge restructuring of council services that followed saw thousands of posts made redundant so it is also claimed Mr Meehan will be in charge of a smaller organisation.
The full report can be read here
Meanwhile that same year neighbouring Wirral Council ,who as we know operate in a parallel universe ,actually INCREASED the CEO salary by £40,000 to £175,000 following the departure of slash and burn CEO Graham Burgess. Apparently the justification for the increase was that Wirral Council wanted to 'attract the best'.  We suppose it all rather depends on how you define 'the best' – certainly best for the ruling Labour administration – but for the people of Wirral ? Is it any wonder that current CEO ' Stressed' Eric Robinson has a lower profile than Lord Lucan?
And so with Wirral Council continuing to slough off  staff and services like a snake shedding its skin isn't time we asked whether the CEO and senior officer remuneration should be exponentially lowered ? Will we look back in years to come and think that rewarding public servants to facilitate a free for all for free enterprise was a shameful period for public services. It's not only about how central government (of all political hues) has encouraged outsourcing and asset stripping it's also about how public servants in local government getting paid very well for placing public assets into private hands.  So whilst there are rich pickings at the top of the tree it seems that everyone else in public service are at the bottom waiting for windfall in the form of their P45.